10 Ideas for Elegant Tables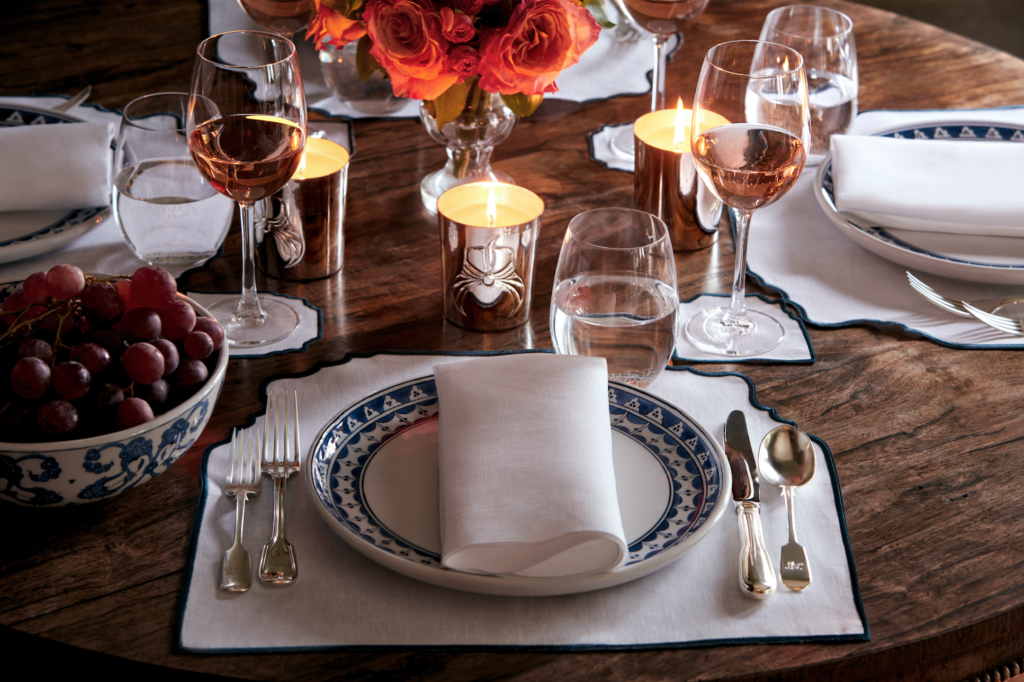 Make your beloved ones who care about details happy with these gifts bringing a tasteful touch to their table decorations.
1 – ARNAVUTKOY TRIPLE WINDMILL COCKTAIL NAPKIN This 100% linen cocktail napkin is designed to accompany elegant beverage servings.
2 – TAKSIM COASTER Accented with an undulating border, you can match this linen coaster with complementing placemats.
3 – GUMUSSUYU PLACEMAT Crafted from 100% linen, this delicate placemat gets its design inspiration from the motifs on the walls of the Fruit Room in Topkapi Palace.
4 – CAM FANUSLU MUMLUK This glass candle holder with a silver plated base creates a beautiful center piece on table decoration.
5 – GLASS CARAFE Made from hand blown glass, this carafe is an elegant alternative to serve beverages.
6 – PLACE CARD HOLDERS Presented in a set o of 6 pieces, these silver plated place card holders complement formal dinner table decorations perfectly.
7 – KOKTEYL ÇUBUKLARI / COCKTAIL STICKS Gümüş kaplama kokteyl seti, altı çubuklı bir bardak ve onu taşıyan bir tabaktan oluşuyor. This silver plated cocktail set comes with a holder offering up six sticks and a plate.
8 – GLASS APPETIZER TRAY This elegant and versatile design is ideal to serve hors d'oeuvres, cheese or charcuterie.
9 – SALT&PEPPER SHAKERS These shiny mother of pearl and ebony salt & pepper shakers are for those who fancy glittering details on their tables.
10 – IZNIK TILE SERVICE BOWL Traditional Iznik Tile ceramic service bowl decorated with Hatai motifs makes a difference with meticulous craftsmanship.
---