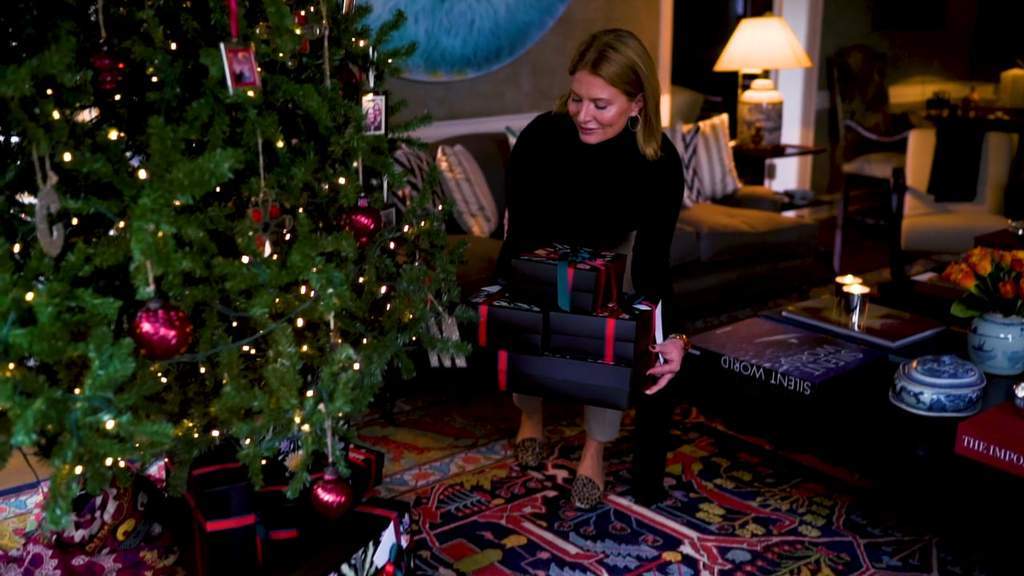 Haremlique Istanbul's Chairman Caroline N. Koç shares her tips for adding a refined touch to gifting, the focal point of the celebration month December.
"New Years has always been a very special time for me, ever since my childhood. We used to always put up the tree together, generally early December; this was a family tradition," says Koç, adding, "We would prepare it together and as the end of the month approached, it would be filled with more and more presents underneath."
What do you pay attention to when giving gifts?
In my family, some of the most important things were the notes that accompanied the gifts. Notes were very important, even if it were just two or three meaningful sentences, it was very important that it was a meaningful note and a note that reflected that person or was humorous. It was very enjoyable; you would first open up and read the notes one by one, then hand out the gifts.
"Today it's so much easier to find different gifts and different options, so I think it's important to slow down a little and give some thought to the gifts you're giving."
What does gift giving mean to you?
I love giving gifts; I think it's important to appreciate and give thanks to your loved ones. I give a lot of thought to picking the perfect gift. I try to figure out what that person might want or if it's someone I know well, I guess what they want and decide. I make sure it's also something that I love, because I believe choosing a gift that I love strengthens our bond.
"New Years is important as a whole. So for me the New Years dinner table is just as important. I always try to embellish it beautifully."
What's on your gift list this year?
This year I especially concentrated on personalized gifts. I had a pillow prepared with initials for a friend in addition to a sheet set. I also had my niece's name embroidered on a makeup bag. I had my friend's last initials embroidered on linen napkins. I'm thinking of gifting these. New Years is important as a whole. So for me the New Years dinner table is just as important. I always try to embellish it beautifully. I love surprising everyone with a gift at the table, which I set with Haremlique's placemats and flowers and fruits. This year I've decided to gift Haremlique's silver candles. I usually put them on everyone's plate with a stylish giftwrap as a final touch.
Do you give gifts to yourself?
I like giving gifts to myself every once in a while; this year I got myself an Haremlique throw and the matching pillow. I made this purchase on our new website. Because I wanted to experience that for myself, and it was amazing. I got my beautiful throw and pillow in a wonderful box.

Find exclusive gifts for your beloved ones on our website.
---