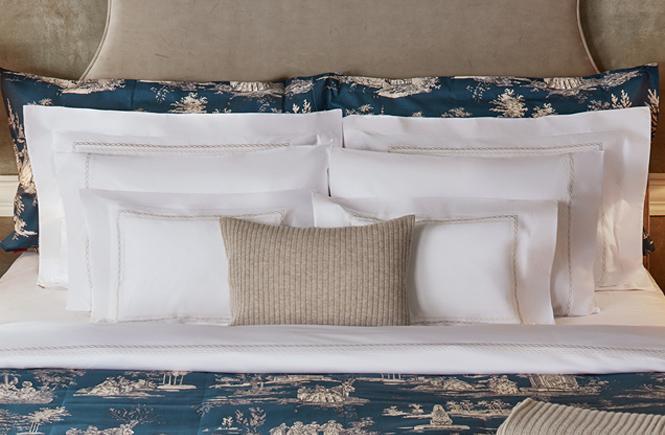 Petite Topkapı stands out as the new interpretation of "Topkapı", one of Haremlique Istanbul's initial designs inspired by the windows of the Topkapı Palace. Redesigned with a slimmer two line embroidery, it gains an eye-catching look with its fine craftsmanship.
Petite Topkapı is offers two variants created with different color combinations. The blue & green embroideries unite on 100% finest cotton fabric creating a vibrant look while the beige & cream version reveals a calming style.
The elegant Petite Topkapı collection consists of bed linens and towels in different sizes.
---