A Unique Dining Experience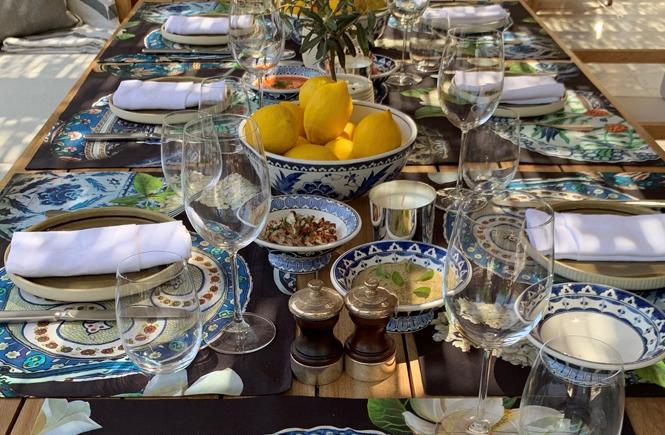 The Fisherman's Table by The Bodrum EDITION, prepared with Haremlique Istanbul's exquisite products, offers an exclusive dining experience, emphasizing the local flavors.
The Fisherman's Table, which aims to ensure sustainability in food and beverage, contains courses prepared with local products. Guests are offered delicious seafood carefully selected by the chef himself and 'meze' from the Turkish cuisine.
Exclusive items from the Haremlique Istanbul collection are brought together for this special dining experience. Among the pieces presented on the table are placemats and serving bowls featuring delicate motifs of Iznik Tile art and candles from the Turban collection. The silver plated candles add a sparkling touch to the table décor while the bowls from our Iznik Tile collection allow the courses to be served in style.
Fashioned from the Istanbul Scents fabric, the bespoke placemats create an enchanting backdrop in the layout.
Shop the products.
---